If you're looking for an ethical city break, look no further than eco-friendly Oslo. Oslo is a dream for the responsible traveller, and was awarded the status of European Green Capital for 2019 thanks to its focus on sustainability. Even though 2019 has been and gone, you can still enjoy a sustainable trip here. Here's how to make the most of your ethical visit to Oslo, from eco-friendly hotels and restaurants, to green transport and ethical activities:
Sustainable activities in Oslo

Oslo itself is a very 'green' city, thanks to its rolling hills and beautiful landscapes. Many of the activities in the city are inherently sustainable, from walks and hikes in the nearby forests, to island hopping through the fjords on public ferries.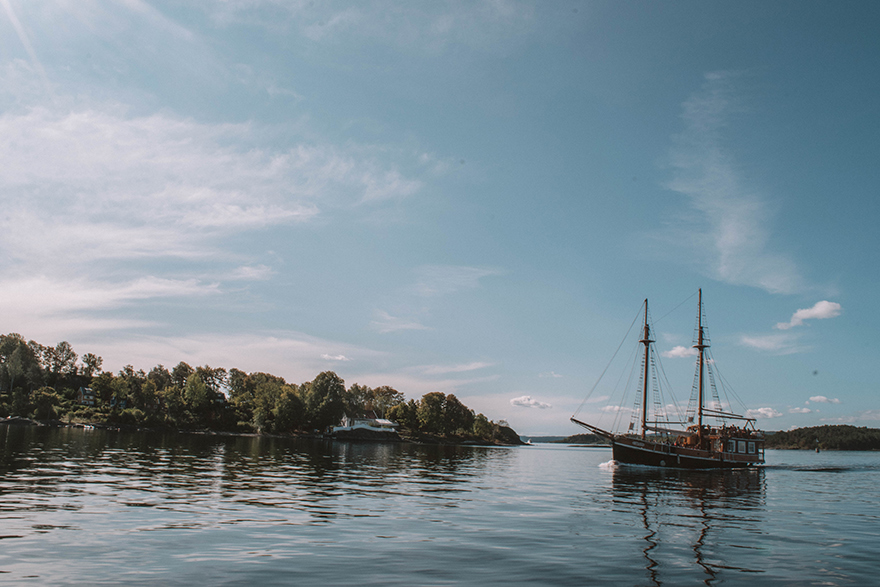 For sustainable activities in the city centre, you can use one of the many free walking tours in the city to explore. Or why not try the incredibly-named Viking Biking for a sustainable tour of the city by bicycle?
It's possible to plan these activities yourself, but if you'd prefer to have a professional tour guide to show you around, try Get Your Guide.
>> Visit Get Your Guide to check the latest prices on tours in Oslo.
Eco-friendly Oslo hotels

According to Visit Oslo, there's plenty of global chain hotels that have been eco-certified, such as Radisson Blu and Best Western. However, it's even better to stay at an independent hotel that supports the local community.
One such hotel is Smarthotel, located just a few minutes' walk from the Royal Palace. It has been awarded the 'Eco Lighthouse' award for its commitment to reducing its impact on the environment. Rooms are cleaned three times a week, or even less if you request it. It's also a great place to stay if you're on a budget visit to Oslo.

>> If you're visiting Oslo on a budget, check out my post all about keeping costs down.

Another option is the luxurious Hotel Bristol, part of the Norwegian Thon Hotel chain, which is also very centrally located close to Oslo's main train station. All Thon Hotels have been classified as environmentally-friendly, as they focus on reducing waste and energy consumption, and serving food from sustainable sources.
Ethical places to eat in Oslo
It's easy to eat ethically in Oslo, thanks to its abundance of ethically sourced and organic food, and there's plenty of choice for vegetarians and vegans too.
One of my favourite places to eat in Oslo, for both budget and ethical reasons, is Vippa street food market. Located a twenty minute walk from City Hall at Oslo Port, Vippa brings together sustainable, diverse and delicious food in a huge variety of cuisines from Syrian to Indian. It also offers employment to immigrants and food entrepreneurs, so eating here does good for the community too.
Nordvegan is a vegan deli close to the city centre that promotes sustainable living. The menu changes daily and features fresh, plant-based food including main dishes, desserts and drinks. Even better? They plant a tree for every main meal ordered, and the menu is designed by an award-winning chef. So you can do good while you eat good.
Another great option is San Francisco Bread Bowl. This little independent cafe serves up delicious hot meals in organic sourdough bread bowls. The menu changes regularly, making sure that only the best seasonal produce is used in the food. Half of the dishes are vegetarian and vegan, so those following a meat-free diet will be happy too.
Oslo's Green Transport
The city centre is small and compact, making walking nearly always the best option for getting around. You could also take advantage of Oslo Bysykell – the city's bike rental scheme with plenty of stations across the city.
However, for trips slightly further afield, public transport always wins over private transport in terms of cost and sustainability. And thankfully, in Oslo, the public transport is as efficient and convenient as other forms; even travelling from the airport is quick and easy thanks to the NSB public train. Trips up into the mountains are easy too, thanks to Oslo's metro system, so there's no need to hire a car or a taxi.

***

Are you considering eco-friendly Oslo for an ethical city break? I'm happy to answer any questions you leave in the comments. Or if you've got any more tips to share, let me know!
Like this? Pin it for later >>