Winter is, without a doubt, my least favourite time of year. In the UK, we are 'treated' to rain, short dark days and long cold nights. It's enough to seriously affect the mood of Brits. In fact, between 3 and 6% of people in the UK are thought to have Seasonal Affective Disorder (SAD) – a form of depression brought on by the start of winter. As many as 13% suffer from a milder version, commonly known as 'winter blues'.
Symptoms of both can be treated with light therapy, regular exercise and counselling, but my advice? Holidays are always the answer! Escape the winter blues with a visit to some of my favourite destinations with guaranteed winter sunshine.
Cuba
Best time to visit Cuba: November – April
If you like culture, history, salsa music, good food, sunshine, mojitos, beaches, cities, mountains, waterfalls, [insert every other beautiful thing known to man here], you can't go wrong with Cuba. Please remember there is so much more to the island than Varadero (the largest all-inclusive area in the Caribbean), but if you must go there, at least visit Havana for a few days first. The city is one of my favourites in the world – where else can you be transported back to the '50s in a chevy or choose how much rum goes in your cocktail?
Cuba is at its best in the dry season between November and April, when the country enjoys a typically Caribbean climate. However, we visited in August, which is considered the wet season. You can still enjoy good weather, but it tends to get hot, humid and very wet. If you're anything like me, the mosquitoes will eat you alive in summer, so winter really is best.
Thailand
Best time to visit Thailand: November – February
Thailand is a great choice for people wanting a varied holiday. Bangkok is a must for city dwellers, Chiang Mai will satisfy adventurers while the Thai islands and coastline are perfect for those looking for a more relaxed stay. Or, like us, you could even do all three! (Read more about our Thai adventures here). It's also a food lover's paradise and really great value for money. Thailand is a place that should be on everyone's bucket list.
We visited in November, which is known as the cool season. It's a great time of year to go as it's dry, warm (they call it the cool season but temperatures can still reach over 30°c!) and the green landscape is flourishing thanks to the end of the rainy season the month before.
Mexico
Best time to visit Mexico: November – April
I cannot think of a bad thing to say about Mexico. I absolutely love it. Wrongly accused of being one of the most dangerous countries in the world, I was transfixed by its gorgeous people and its stunning scenery. Mexico City is vibrant and full of Aztec history, certainly enough to keep you occupied for a few days' visit. I also strongly recommend a trip to the Yucatán peninsula, where you can witness the blend of Mexican and Spanish cultures in the colonial town of Mérida as well as the Mayan ruins in Tulum and Chichen Ítza. The main resort area, Cancun, is also a lot of fun and a great place to relax after all that sightseeing.
Much like Cuba, Mexico is best visited in its dry season between November and April, but it can get very busy during these months. November is probably the best month to go to avoid the crowds with perfectly warm and dry weather. We chose to risk the hurricane season in October as flights were much cheaper. We still had wonderful temperatures, and only saw rain twice in two weeks! We thankfully missed the hurricanes too!
Southern Spain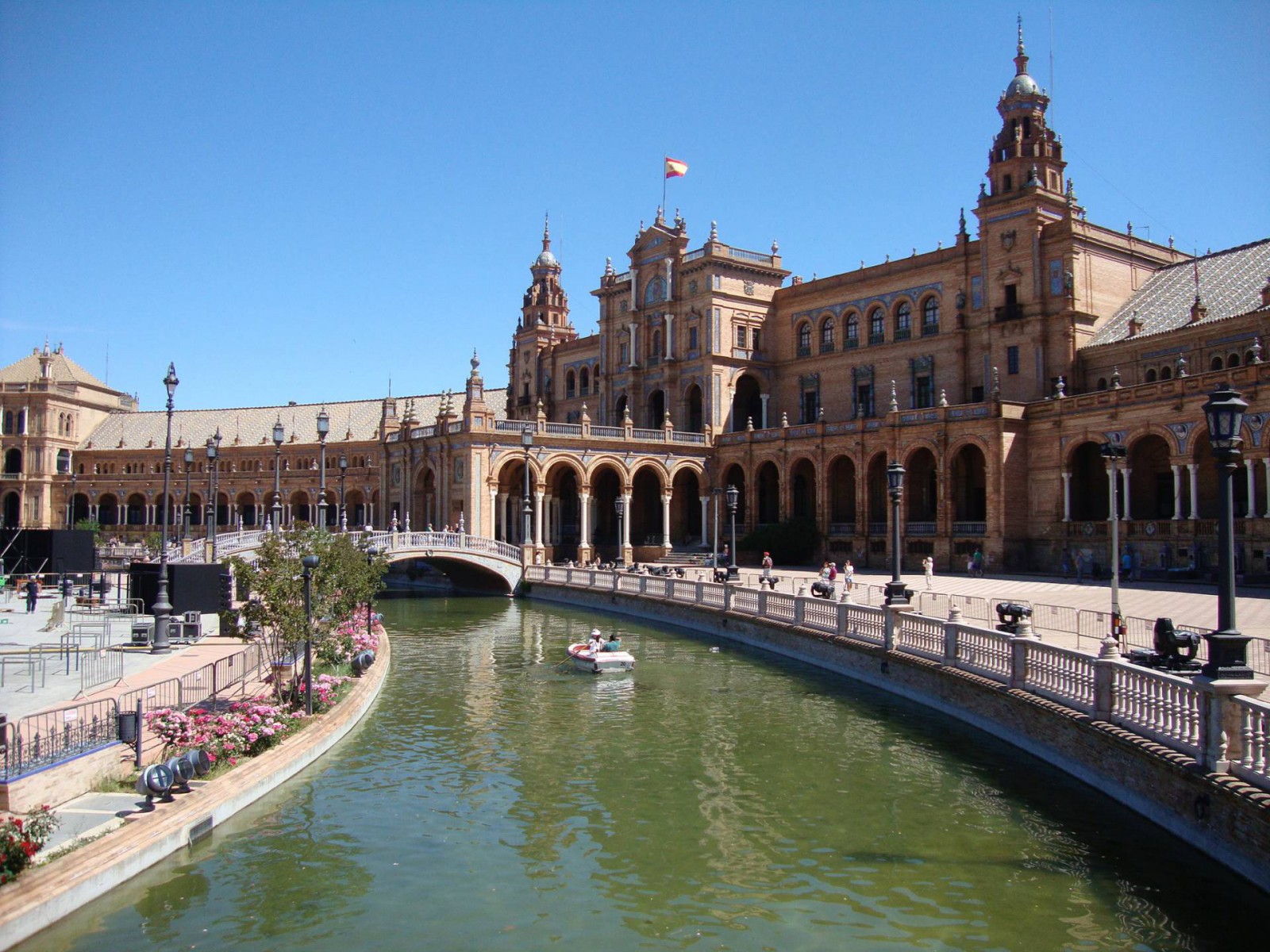 Best time to visit Southern Spain: September – October
For those that know me, seeing Spain on this list will be no surprise. Southern Spain is home to some of the most beautiful cities in Europe, and with mild temperatures year round, why wouldn't you want to go? Seville is a great place to base yourself in the area, and a destination in its own right thanks to the largest Gothic cathedral in the world and plenty of other monuments and sights. The moorish influence is clear in Granada's Alhambra – a stunning complex of palaces and gardens.
However, my favourite City in southern Spain has to be Córdoba. It's now a UNESCO World Heritage Site, and with its fabulous mosque/cathedral hybrid, it's easy to see why. The building was originally built as a Catholic cathedral, but after being demolished by the Muslim Emir 'Abd al-Rahman I, the site became home to a grand mosque. Since then, it has been converted back in to a Catholic place of worship, but still retains its moorish architecture and features. It's just beautiful.
Though winter might not be known as the best time of year to visit southern Spain, it's still a great place to go if you want some winter sun without travelling too far from home. Plus it's ridiculously cheap! Summer months in Spain can be expensive, unbearably hot and tourist heavy, so they are best avoided.
California
Best time to visit California: September – October
A safe bet for some, California has an endless list of things to do and see. From the vibrant city of San Francisco in the North, the waterfalls and natural beauty of Yosemite National Park to the beautiful beaches along SoCal and resorts and theme parks of Los Angeles, there really is something for everyone. Plus, just 20 miles from San Diego to the Mexico border, you could even tick off two countries in one go (though there are much better places than Tijuana!)
California is called the Sunshine State for a reason, and boasts mild temperatures and sunny weather all year round. I visited in February and honestly can't remember seeing a cloud in the sky. It was beautifully warm, and I managed to avoid the crowds that flock to the area during the summer.
~~~
We really are spoiled for choice when it comes to places to visit during winter. Where are your top destinations to visit at this time of year? Perhaps you're more of a fan of colder places. If so, try skiing or head to Copenhagen in winter!